Serangoon North Avenue 1 – Garden Residences
Private Residential Site fetches TOP BID of $446.3M 
The public tender for a private residential site in Serangoon North Avenue 1 – Garden Residences attracted 16 bids.
Corson and Wingjoy Investment – units of Keppel Land and Wing Tai Holdings – jointly placed the top bid of $446.28 million, the Urban Redevelopment Authority (URA) said on Thursday (July 27) and Serangoon North Avenue 1 – Garden Residences private residential will launch in June 2018.
The price works out to about $964.8 per sq ft per plot ratio for the 99-year leasehold plot, which could yield 505 private homes.
The top bid was about 6.6 per cent higher than the second of $418.7 million tabled by FCL Residences. Singland Homes and UOL Venture Investments jointly submitted the third highest bid at $417.2 million. The site has a land area of 17,189.1 sq m and permissible gross floor area of 42,973 sq m.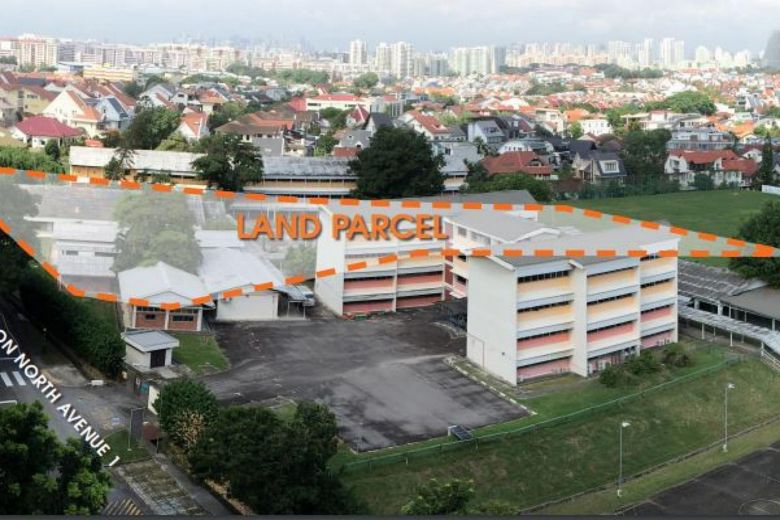 The venture lodged an aggressive bid of $446.28 million or about $964.80 per square foot per plot ratio (psf ppr) for the plot.
The site in Serangoon North Avenue 1 is near Hougang, an area that has hogged headlines in recent days with the sell-out launch at Hundred Palms Residences executive condominium (EC) and the collective sale of Serangoon Ville.
Analysts say rising optimism in the property market stoked interest among developers for the 99-year leasehold public tender plot.
Keppel Land and Wing Tai Holdings said in a joint statement yesterday that they plan to develop around 600 homes on the 1.7ha site. "We are confident that this new development will see positive demand as there have been few new condominiums launched in recent times in the popular Serangoon Gardens area," noted Keppel Land chief executive Ang Wee Gee.
Mr Nicholas Mak, head of research and consultancy at ZACD Group, noted that a third of the bids were "bullish" at over $860 psf ppr, despite the site not being near an MRT station.
"(It) signals both the developers' hunger for land as well as their willingness to bet on a strong price recovery in the Singapore residential property market by the time the development is ready for launch," Mr Mak added.
Mr Desmond Sim, head of CBRE Research for Singapore and South-east Asia, said: "The strong turnout could also be an indication that developers have accepted that the trough of the market is here."
Keppel and Wing Tai's bid was about 16 per cent higher than the land price for privatised HUDC estate Serangoon Ville nearby, which was bought in a collective deal by an Oxley Holdings-led consortium on Wednesday for $835 psf ppr. This included extra charges for lease top-up and intensifying land use.
Analysts expect that the average selling price of the new development could range from $1,500 to more than $1,600 psf based on the top bid.
"The sell-out of Hundred Palms EC in seven hours last weekend has boosted developers' confidence in the pricing power for mass market homes in the locality," said Cushman & Wakefield research director Christine Li.
Wing Tai Holdings noted that the project's location in a mature estate and the amenities in the area, including the popular Chomp Chomp Food Centre, will appeal to buyers.
Consultancy Edmund Tie & Company expects the project to see "strong demand from HDB upgraders staying in the area".
Serangoon North Avenue 1 – Garden Residences private residential launch for 2018