Redhill site (Artra Condo) draws 10 bids
Romesh Navaratnarajah • November 13, 2015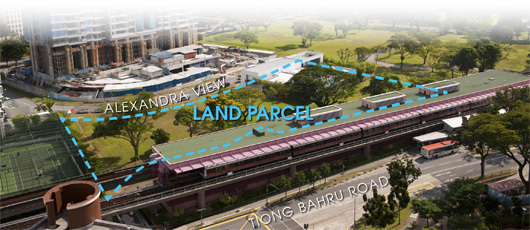 The tender for a 0.84-hectare residential site with first storey commercial site at Alexandra View (pictured) in Redhill closed on Thursday after attracting 10 bids, said the Urban Redevelopment Authority (URA).
Launched for sale on 30 September 2015 under the confirmed list, the highest bid of $376.9 million was submitted by Tang Skyline, a subsidiary of Far East Consortium International, which translates to $9,158 per square metre on the gross floor area (psm/GFA). The lowest bidder was IOI Consolidated (Singapore) with a $250 million offer, or $6,075 psm/GFA.
Redhill Site (Artra Condo) – Top Five Bids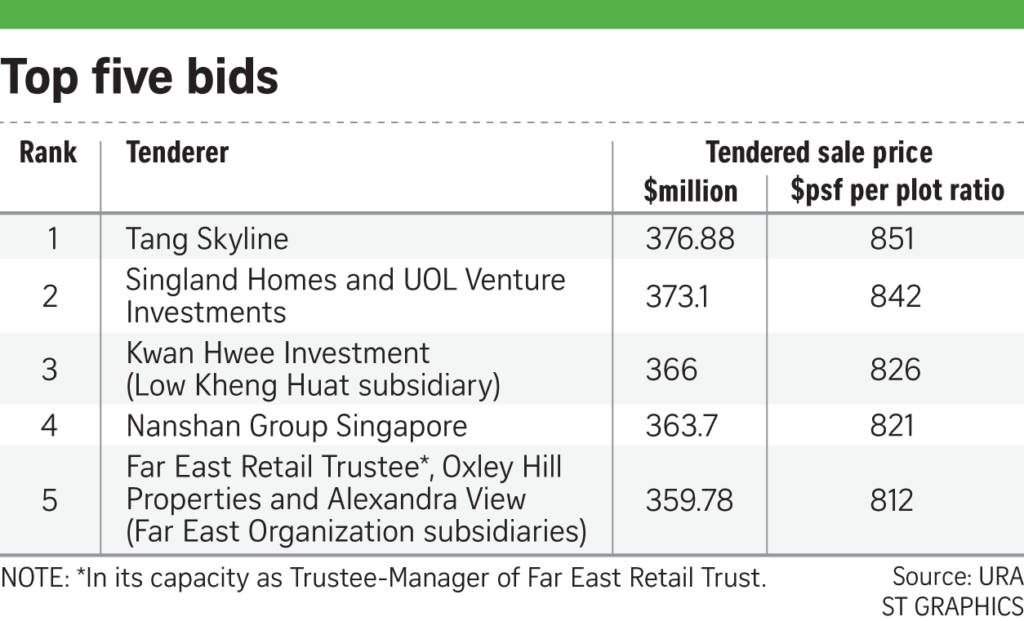 The 99-year leasehold site is located next to Redhill MRT station and could yield around 400 housing units. It will be name Artra Condo.
The future development is close to Tiong Bahru Plaza, Queensway Shopping Centre and IKEA Alexandra, as well as established schools.
The URA said a decision on the award of the tender will be made after the bids have been evaluated.
This Redhill Site (aka Artra Condo) could be the next big launch in 2017!